Amália Rodrigues starred in several seasons of Fado at Café Luso between 1947 and 1950. It was around this time, and in the same place, that Maximiano de Sousa met her, she who was already a star in the Portuguese artistic world. In 1948, Max's recognition in this musical genre also had Café Luso as a starting point. His interpretation of Fado Mayer ("Não Digas Mal Dela") by Linhares Barbosa and Armandinho earned him the admiration of the most knowledgeable, among them Alfredo Marceneiro, bringing him closer to so many other performers and musicians in this musical area. A second moment of interaction between Amália and Max was at the opening of Casino Estoril in 1949. Tony Amaral's ensemble, with singer and entertainer Max, was the resident orchestra of the Casino and Amália Rodrigues the guest artist. Since 1949, Max contracted with Editora Valentim de Carvalho. Amália Rodrigues would sign a contract with the aforementioned publisher from 1952. Max, meanwhile, had grown up as a solo artist, appearing on the covers of magazines and making a debut in the theater, under the hand of Eugénio Salvador, becoming a national reference after «Sais Curtas» and «Cala o Bico», a true box office and success phenomenon. The two artists, Amália and Max, were then invited to a Fado project, more specifically an LP (Long Play), the most extensive format in the musical edition of the time. The agreement would be established between Valentim de Carvalho, legal representative of the fadistas and Odeon, Brazilian publisher. The idea was to record a fado disc, with eight themes (the space available at the time in the sound recording, four themes sung by Amália and four others performed by Max). The Portuguese Fadista was accompanied by her musicians, Raul Nery and Santos Moreira and the Madeiran Max by an orchestra, formed for this purpose, with arrangements and orchestra direction by Lindolfo Gaya. Brazilian publisher Odeon would release the album exclusively in Brazil, with the possibility of future publishing contracts in other countries. It was also up to whoever edited the album to choose the arranger. Lindolfo Gaya, composer, arranger and Brazilian conductor worked most of his life between two cities: Rio de Janeiro and Paris. Known for his talent and professionalism, he would make a stop in Lisbon to orchestrate the four themes sung by Maximiano de Sousa. The album was recorded in 1954 and released in Brazil in 1955. The final work was a true musical partnership between all parties: singers, musicians, arranger and publishers, in what happened, for the first time, in the genre Fado. The chosen repertoire was as follows: «Vielas de Alfama» - Max, «Fado Menor» - Amália Rodrigues, «Menina das Tranças Loiras» - Max, «Fado Eugénia da Câmara» - Amália Rodrigues, «A Micas das Violetas» - Max, «Há Festa na Mouraria» - Amália Rodrigues, «Maria Rapaz» - Max and «Fado Hilário - Amália Rodrigues». «Tarde Fadista» was a unique, rare album, also uniting two unconditional friends who were always present, for each other, throughout their lives.
Text and research: @Vitor Sérgio Sardinha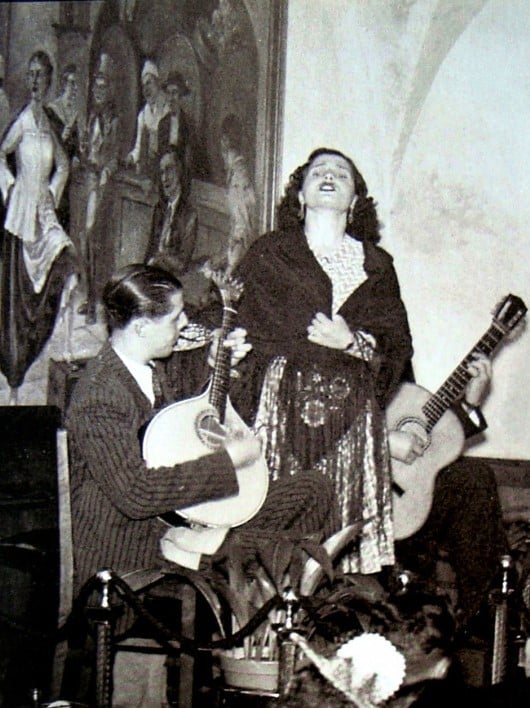 Amália Rodrigues no Café Luso anos 40.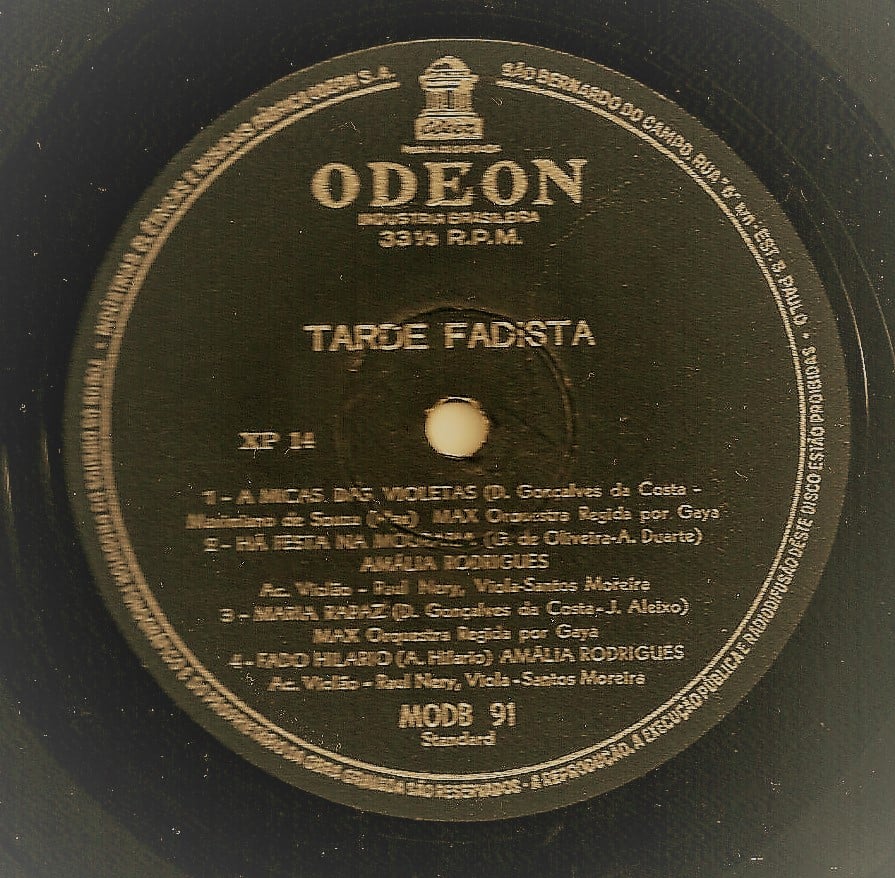 Amália Rodrigues & Max - Tarde fadista [LP 1955] - Selo lado 2.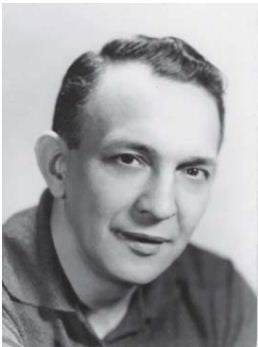 Lindolfo Gaya-maestro, arranjista e compositor brasileiro.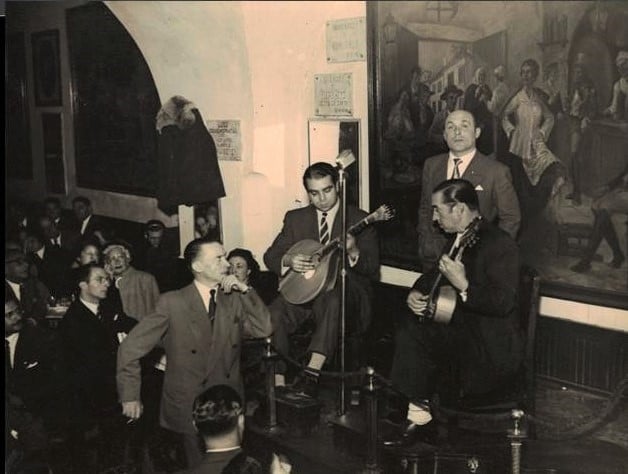 Max no Café Luso.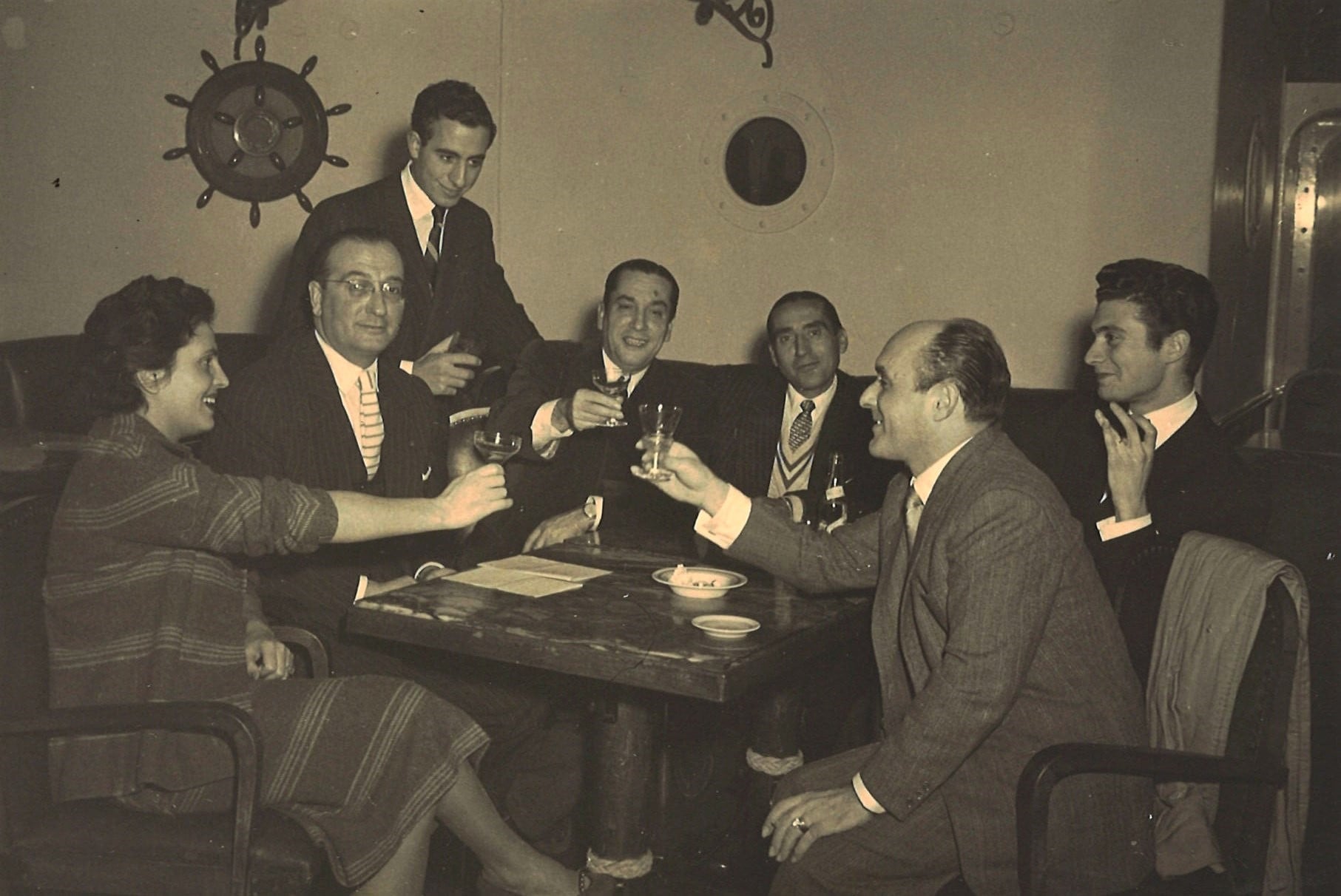 Max novos dados Brinde com Amália Rodrigues no Porto em 25 de novembro de 1954.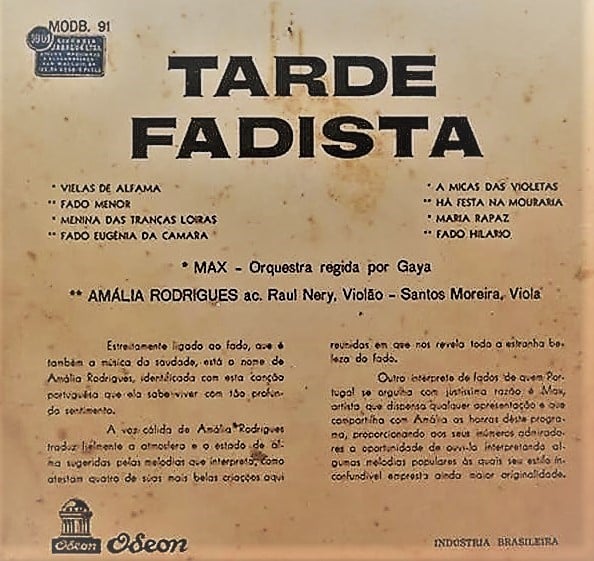 Tarde Fadista. Contracapa 1955.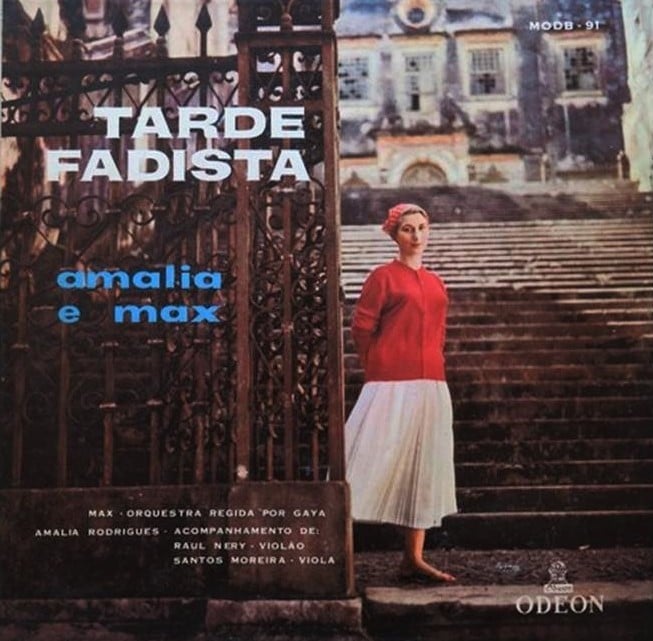 Tarde Fadista Capa 1955.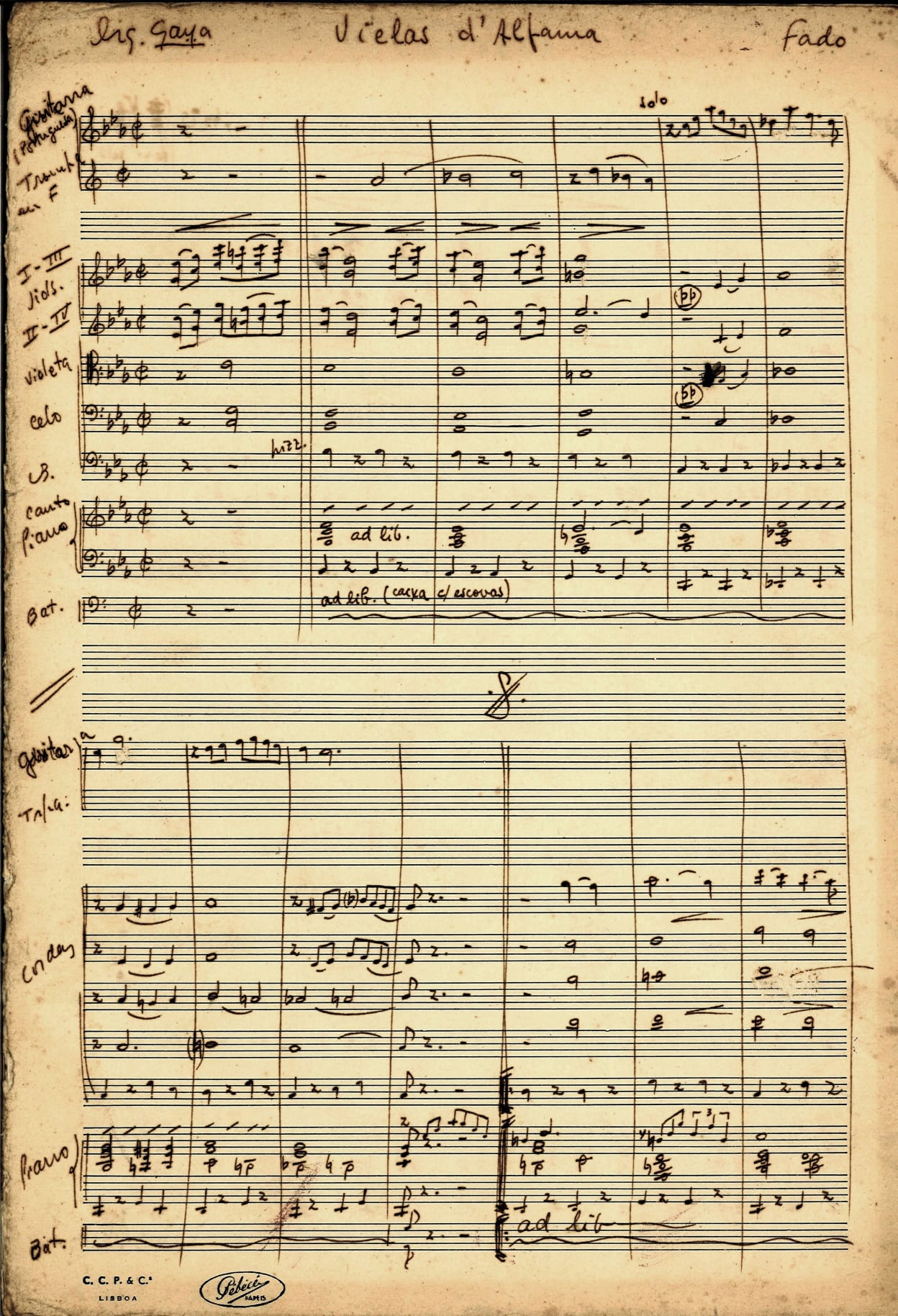 Vielas de Alfama partitura maestro Lindolfo Gaya 1.