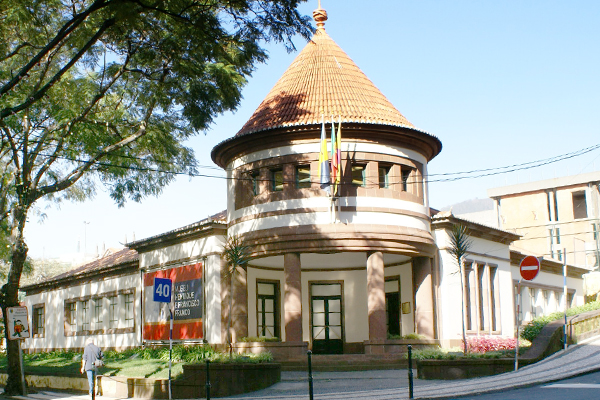 The Municipality of Funchal acquired in 1966 from the heirs of sculptor Francisco Franco, a part of his estate. It was hypothesized at the time, exposing some of his works at the Quinta das Cruzes Museum.
In 1972 a new set of works by the Franco brothers is acquired by the Funchal City Hall, including a comprehensive set of paintings by Henrique Franco.
Bringing together various efforts, could thus Funchal Municipal Council, inaugurate a museum dedicated to Henrique and Francisco Franco, 7th September 1987, at the premises of the former Maternal and Child Aid building, during Festival of Contemporary Art – Marca Madeira.
The museum was closed in 1995 and reopened in 1996, after conservation work , restoration of the estate and the reorganization of the museum program, exposing Because of Paris, adding some more work that were on deposit in the collection of the Museum of Quinta das Cruzes and from private collections.
It was, for reasons of inability to the systematic and comprehensive collection, considered a presentation in thematic exhibitions of medium or long term that explore a particular aspect of the work of two artists.
Since 1996, the museum has created the conditions to include in the exhibition discourse, an itinerary to visit the sculptures of Francisco Franco displayed in squares and gardens of Funchal.