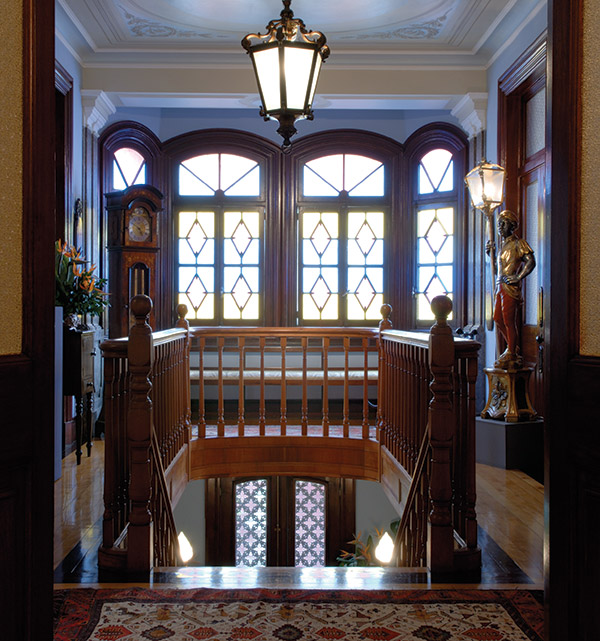 It is placed in a house from the late 19th century, in Calçada do Pico, close to historic buildings of the city of Funchal, such as the Santa Clara Convent and the Quinta das Cruzes Museum, housing the collections of the former Regional Secretary for Tourism and Culture, João Carlos Abreu. Journalist, writer, manager, hotel director and Regional Secretary for Tourism and Culture for many years.
The Santa Clara Civic and Cultural Centre-Universe of Memories João Carlos Abreu is an organic unit responsible for the conservation, maintenance and exhibition of all assets donated by João Carlos Abreu to the Autonomous Region of Madeira, and it is also dedicated to welcoming and develop cultural actions.
Throughout his life he made several trips, and lived in some European cities, like Rome, and used those opportunities to buy objects and souvenirs that in his words: "are linked to my forty-year journey in the service of the Tourism Office, always in an environment of people and countries that made me richer."
It presents a wide and diversified set of decorative arts from different continents, with emphasis on the decorative arts.
Rooms to see: Library, Red Room, Purple Room, Dining Room, Travel Room, Kitchen, Horse Room, Oratory, Jewellery Room, Green Room, Beige Room, Tie Room and Living Room.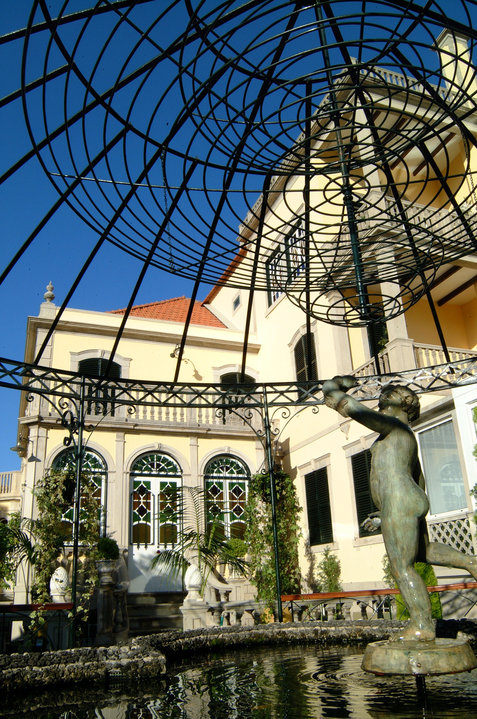 Building
In the beginning, the building was constructed with a residential purpose and was used as such until 1998. In 2002, it was acquired by the Regional Government of Madeira and transformed into a civic and cultural centre.
The oldest document, about the building, dates from October 27, 1888 and proves that it belonged to a Madeiran emigrant, a merchant in English Guiana, Simeão Francisco who died in the house on January 23, 1900.
According to information given by Mª Beatriz M. P. F. G. Farinha Faria, who was born in the house in 1927, her grandfather inherited it, in the beginning of the century, from his godfather João Carlos Castro, later passing it on to her father, João Remígio Gonçalves Farinha. Between 1930 and 1974 the house was rented to a doctor, Nuno Porto, and from that date until 1998, the family who owned the house lived there. In 1998, the building was acquired by Norberto Melim, a Madeiran architect who, in 2002, sells it to the Regional Government of Madeira. It is at this time that the building is rehabilitated to be adapted as a museological institution. This entire rehabilitation process was followed by João Carlos Abreu since the house would have to be adapted to receive the collection that he donated to the Region.

---
Services
Tea House
Auditorium
Educational Services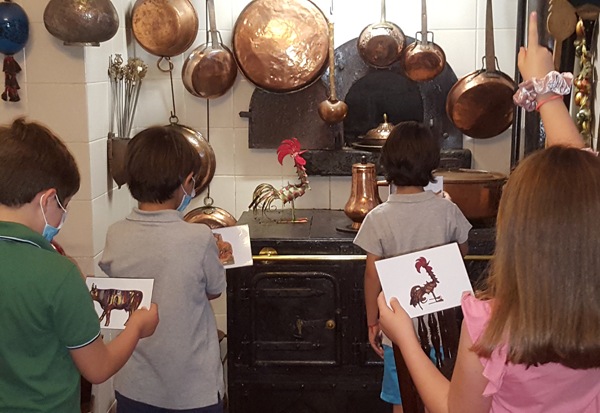 The Educational Service of the Universe of Memories João Carlos Abreu aims to enhance and publish its collection to the local population.
The layout of the activities adapts the contents and objectives to each level of education, culture and age group. The tours are guided by specialized guides who stimulate the visitor's interest throughout the activity. In addition to bilingual activities (Portuguese and English) for pre-school and 1st cycle students, we continue to invest in thematic visits and tours based on a selection of books from the National Reading Plan.
The activities have an average duration of 45 minutes except for those based on the National Reading Plan, that last approximately 1h30.
We suggest that before booking any visit, consult our Educational Services through the telephone number 291 225122 or by e-mail and take a guided tour to the exhibition. Entries are free. Suggestions are accepted as to the type of visit as these can be adapted to the curriculum of each year.
---
Summer Activities
Between July 6 and September 10, the Universe of Memories João Carlos Abreu starts its summer activities entitled "Fun Holidays". It is aimed at children and young people from 5 to 14 years old who are in ATLs.
Appointments by telephone number 291 225122 or by e-mail address . Tickets are free.
UNIVERSO OF MEMORIES JOÃO CARLOS ABREU
FUN HOLIDAYS
KEY WORDS
When viewing the object corresponding to the key word, the guides explain its meaning.
MUSIC IN THE UNIVERSE
To discover musical instruments, differentiating wind, string and percussion instruments.
Presentation of a turntable and telephony ...
Provide some knowledge about Fado.
TOUR GUIDES FOR A DAY
The activity is directed to children and aims at learning different terms related to the collection, so the children can become themselves the "tour guides for one day" for their parents and family.
ALICE IN WONDERLAND
Activity related to the symbols of each character - watches, hats, cups, teapots, crowns, … it is also a journey to the Victorian era, where all the action takes place.
SAFARI OF MEMORIES
Discovering the animals that "inhabit" the collection… each child takes a pair of binoculars, a safari hat and a picture of an animal that is presented in the exhibition… then just discover it, identifying its material, its origin and its location.