On the initiative of the 47th government of the Constitutional Monarchy, in 1895, a Weather Station was built at Pico do Areeiro, at an altitude of 1700 meters.
The work, which was made in wood, cost five thousand "réis" to the kingdom's coffers, and aimed to collect data for the Infante D. Luís Central Weather Observatory (Lisbon), which would also be made available to the Funchal Observatory and to the Region information agencies, as well as to house the necessary employees. Initially, it was under the responsibility of the "Direção das Obras Públicas", which did not provide it with the necessary equipment to operate, which is why it never came into operation. With the establishment of the 1st Republic, the Weather Station of Pico do Areeiro was transferred, in 1913, to the "Junta Agrícola da Madeira", which would be extinguished in 1919, with the structure then being in charge of the "Junta Geral do Distrito". Due to the gales of February 25th and 26th, 1920, the meteorological post tower of Pico do Areeiro collapsed and the project was abandoned.
It was replaced by a new Weather Station in masonry, located further down at an altitude of 1610 meters, which operated between 1936 and 1996, and which in turn gave rise to the current Weather Station (automatic) in the vicinity of the road to "Poiso".
Credits: Museu de Fotografia da Madeira - Atelier Vicente's.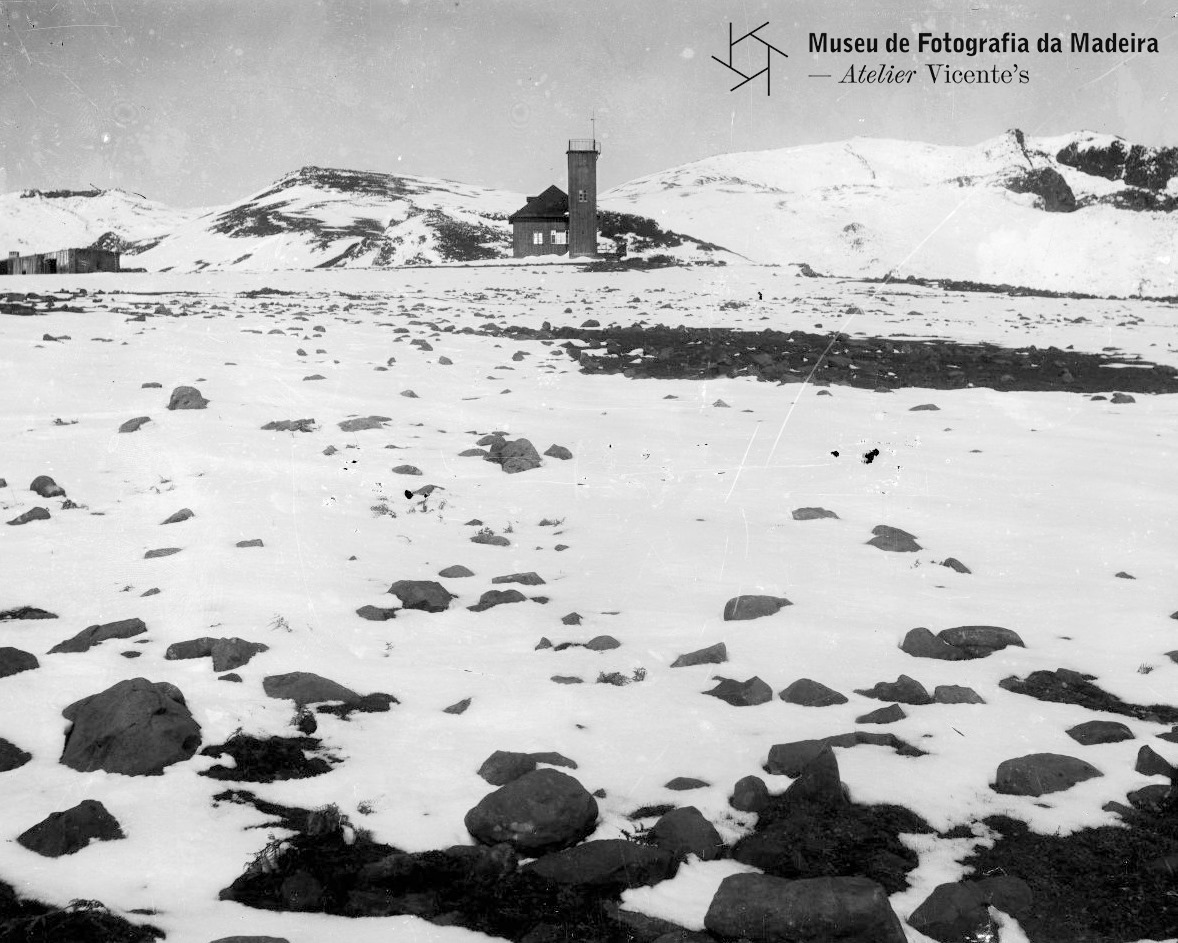 PERESTRELLOS PHOTOGRAPHOS
Pico do Areeiro Weather Station | Between 1895 and 1920
17.8 x 23.8 cm | Simple negative, glass | silver salt gelatin
MFM-AV, Inv. PER/82; 83
On deposit at ABM