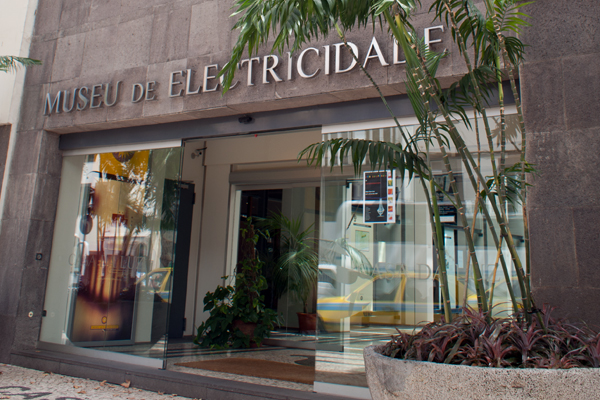 The Museum of Electricity "Casa da Luz", is a museum of the Company, (EEM-Electricity Company of Madeira), which is installed in the space of the old Power Station of Funchal, opened in 1897, th so called Madeira Wood Electric Lighting Company Limited , the first electricity utility in Madeira.
After several changes in 1949 the Municipal Electricity Services started, moving first to a public entity, this strategic sector. In 1974 the public company will be created (EEM), responsible for transport and distribution of electricity in the archipelago of Madeira. The Power Station of Funchal was finally decommissioned in 1989 and has since upheld the Museum of Electricity "Casa da Luz.
The Museum presents an exhibition on various subject areas. A first one, shows various types of lighting used in the city of Funchal and it is associated with street furniture, from the earliest examples of oil lamps until the lamps of today, under the title "Highlights of Funchal.
A second thematic area presents us with an evolutionary history of electrification in the archipelago, under the title "A Century of Electricity, with the presence of various engines, with the two main forms of power generation: thermal and hydropower. There is still an installation at the exhibition venue, named the second ship ,of a transformer and its connection to an electricity pole. This space has also been supplemented with models of various power plants, electricity grids and even urban and rural areas, as well as a three-dimensional oro-hydrographic chart, an effort that epitomizes the gradual electrification of the archipelago.
A third area provides us a didactic sense of the exhibition "A century of electricity" energy sources, primary sources, on wind and solar, as well as an area dedicated to science and technology, provided with equipment and interactive multimedia software. This space is available for computers with software appropriate to the topic, (virtual reality helmet), plasma ball, (Faraday cage), optic fibre and multimedia kiosk, where you can explore the CD-rom of the Museum. This area has a temporary exhibition, a documentation center, auditorium, gift shop and a cafeteria. Is further provided with every safety norms for disabled visitors.
The museum is housed in appropriate facilities of the old Power Station of Funchal, opened in 1870.In that sense, in November 24th , 1997, there was a celebration of the centenary of the introduction of electricity in Madeira, the EEM inaugurated the Museum Casa da Luz.