This piece is widely used in the most affluent houses, since long ago for heating bed sheets. This heater, with copper brazier and wooden handle, opens in the middle, through a hinge, allowing the placement of coal at the bottom.
After the coal was on fire, the heater was placed between the sheets. The hole in the upper part made it possible to radiate heat and heat the bed.
Heater on display in the bedroom at Solar de S. Cristóvão.
Credits: Solar de São Cristovão.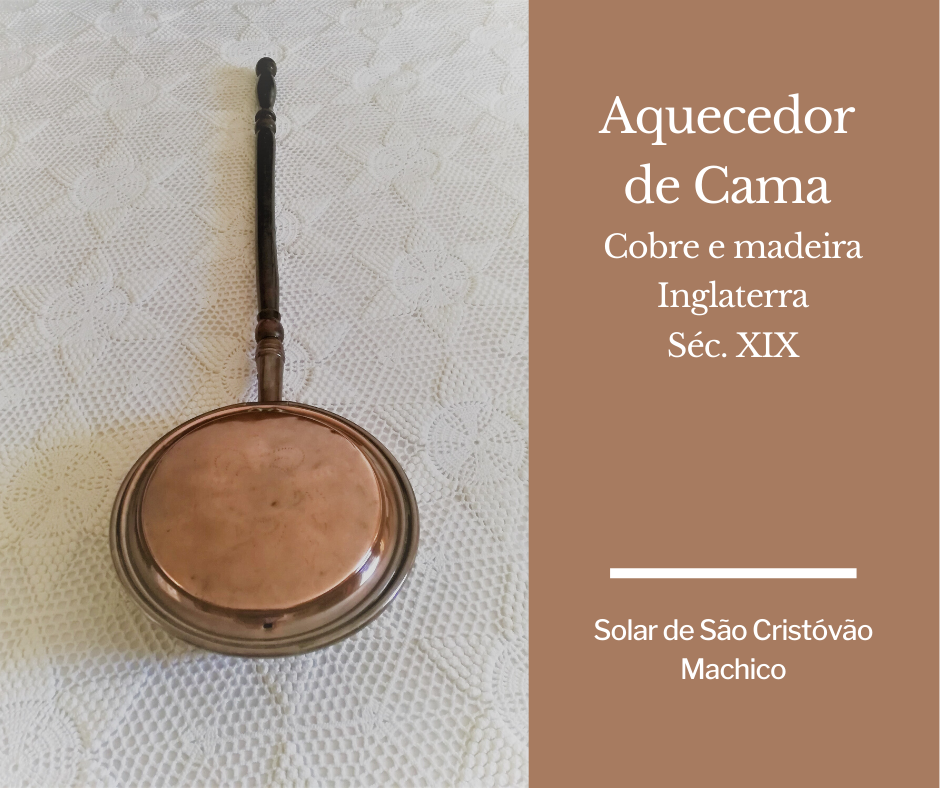 Aquecedor em exposição no quarto de dormir no Solar de S. Cristóvão.