The homemade manufacture of pottery was an activity with a long tradition in Porto Santo. In the 16th century, tiles and crockery were already made on that island. Among Porto Santo potters, there has also been a tradition of clay figuration for many years, namely shepherds, nativity figures in natural or polychrome clay. Taking advantage of the resources available on the island, the artisans produced, the most varied figurines representing religious scenes and professional figures, to fill the traditional "lapinhas".
Over time, this tradition was disappearing. However, there are still baristas who still practice this art. This is the case of José de Jesus Vasconcelos, who, following the art of his grandfather, Manuel António Telo, painstakingly executed figurines in natural or polychrome clay. Self-taught, he perfected himself over time, producing countless pieces of modern handicrafts, namely nativity scenes, saints and popular figures.
Credits: Museu Etnográfico da Madeira.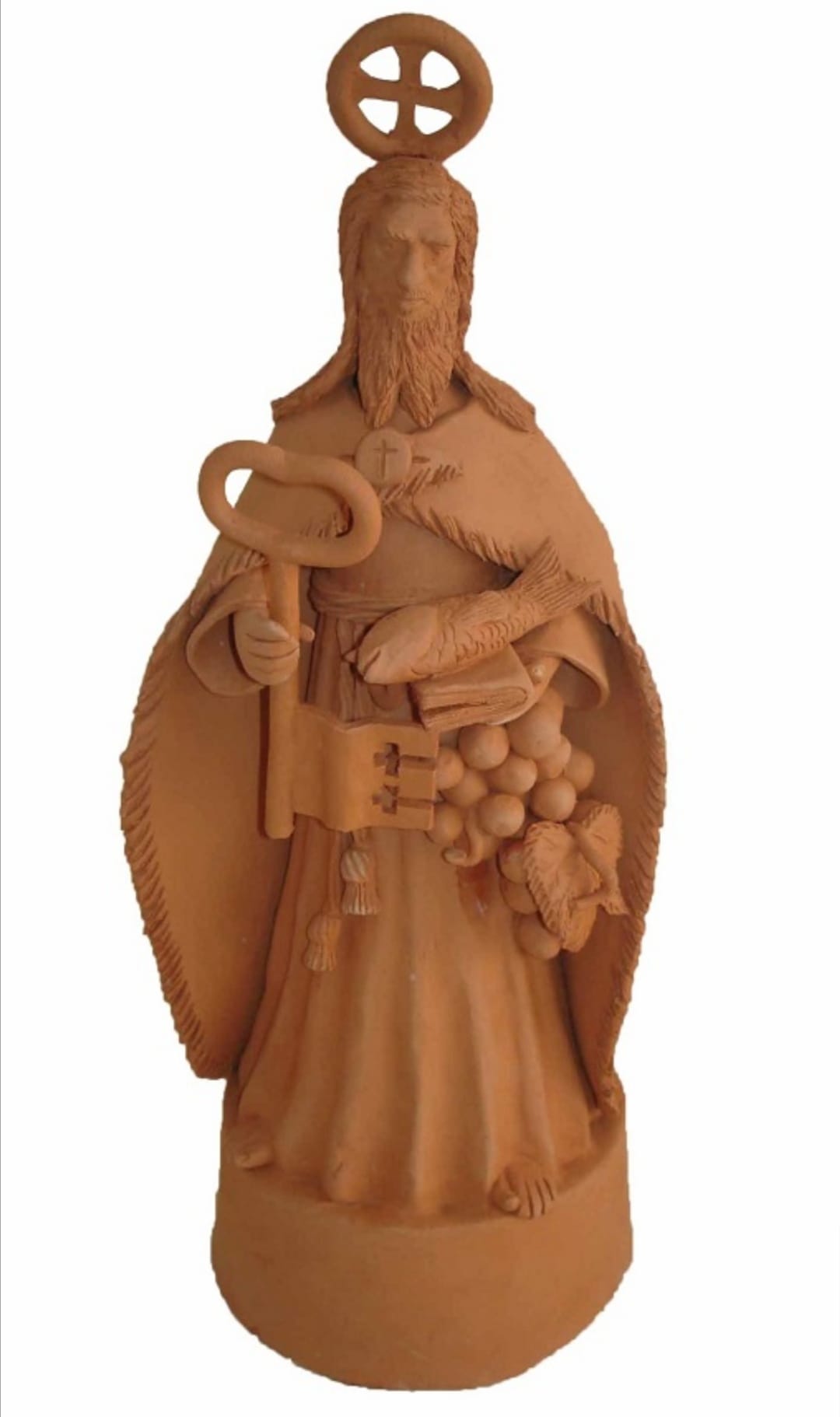 José de Jesus Vasconcelos
Porto Santo
1999
Coleção Museu Etnográfico da Madeira