| MQC Details … |
Detail of the "Orquestrofone", a mechanical musical instrument displayed in the "Quinta das Cruzes" Museum gardens, purchased by the 1st Viscount of Cacongo, João José Rodrigues Leitão (1843-1925), at the Universal Exhibition in Paris in 1900. This instrument was in "Quinta of Nossa Senhora Mãe dos Homens" when it was acquired, in 1978, by the Regional Government.
Credits: Museu Quinta das Cruzes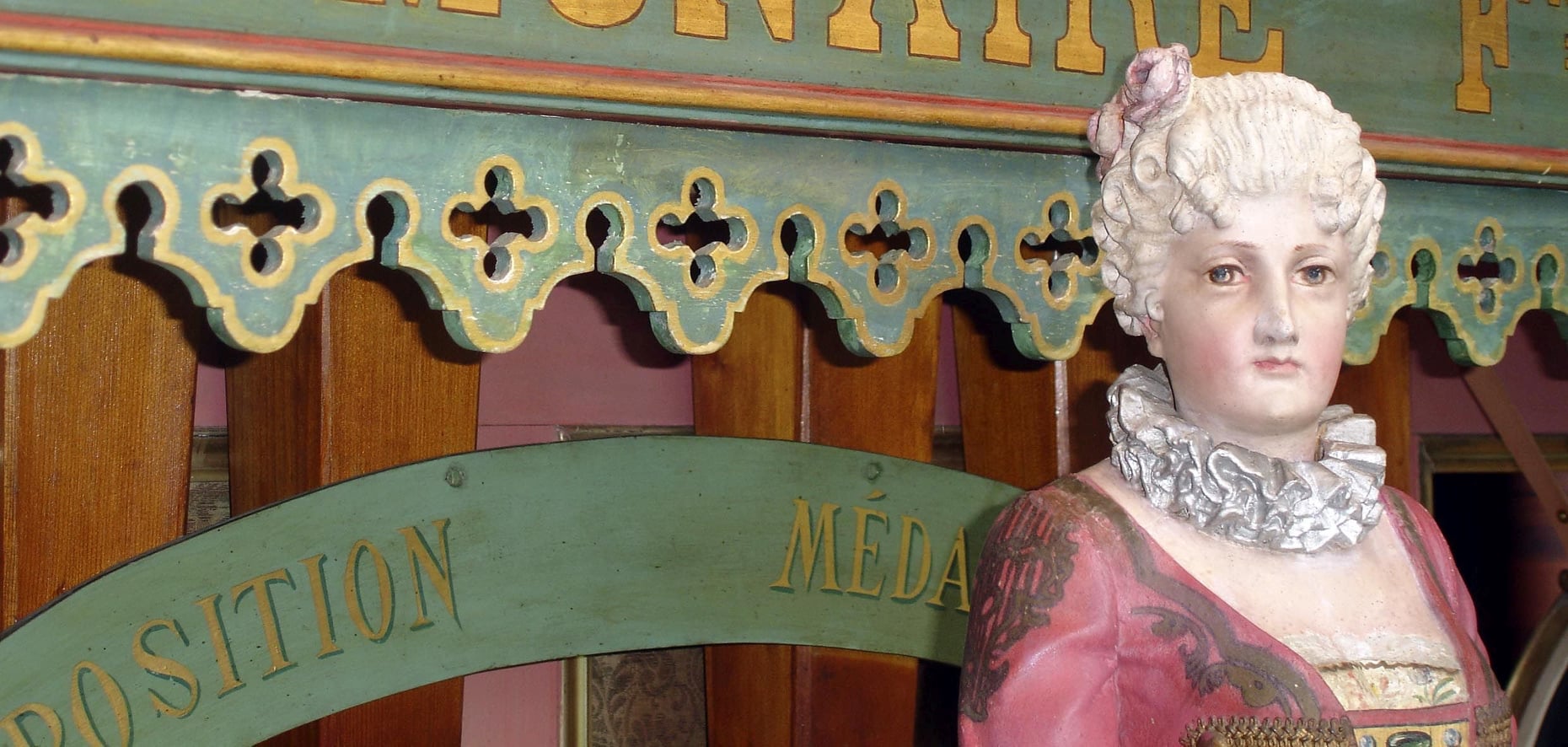 Orchestrophone (detail) | Mechanical musical instrument | Fab. Limonaire Frères, serial no. 3151, France, 1900 | A. 320 x L. 280 cm x P. 50 cm | MQC 1977.