Sculpture identified as São Martinho de Tours, which presents itself with a high triangular miter, the bishop habit in a blue and red mantle.
Credits: Museu Quinta das Cruzes.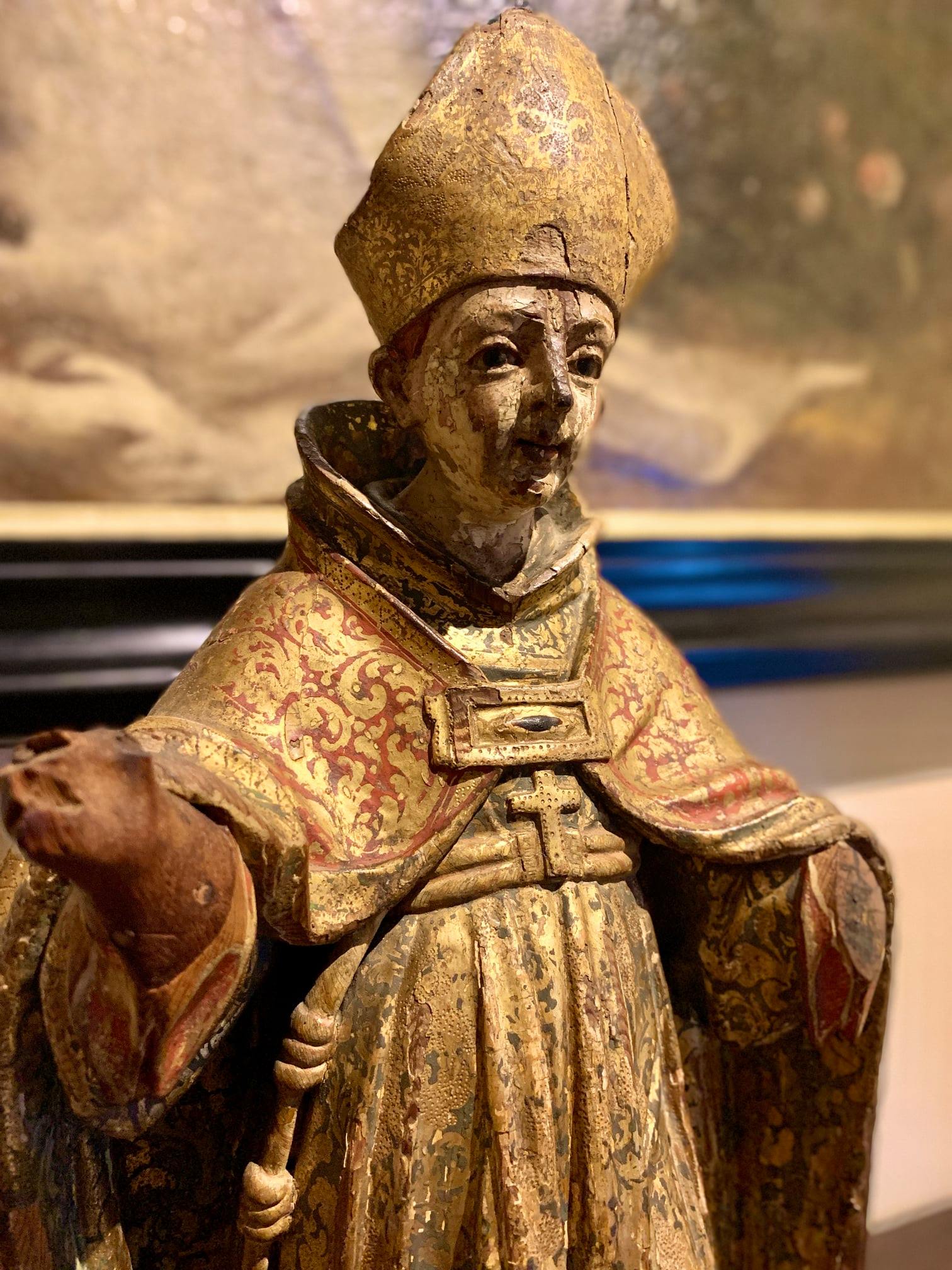 São Martinho (detail) | Portuguese workshop (?) | 18th century | Carved, polychrome, upholstered, graffiti and gilded wood | A. 49 x L. 22 | P. 11.5 cm | MQC 1370.