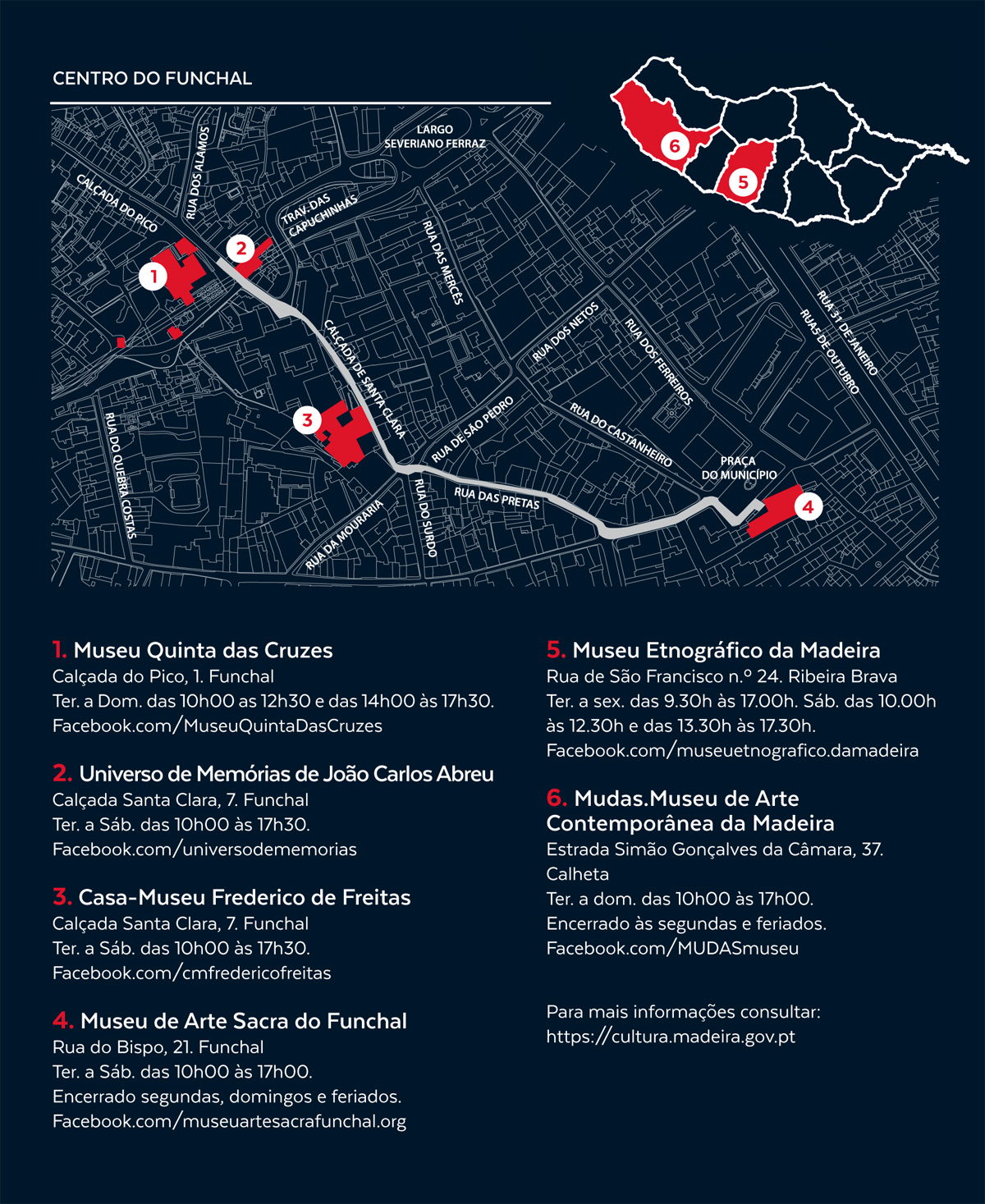 Christmas is the high season in Madeira. Getting ready to celebrate Xmas requires dedication and total engagement.
Building the crib (lapinha) is so much more than a mere ritual. It is a tradition one must keep and its design matches the genuine essence of the island population. Paying a visit to family, friend and neighbour's crib is not only compulsory as it is a crucial moment of socializing and sharing, mainly of homemade delicacies and liquors.
Nativity has been a leitmotif for many artists since ancient times and Madeira Museums display some relevant collections, especially Flemish altarpieces, crib boxes, clay and ceramic figures as well as paintings.
This is an invitation to pay a visit to the varied and singular cribs included in our Museums. It starts in Funchal and ends in Calheta, at the Museum of Contemporary Art, passing by Ribeira Brava, at the Ethnography Museum, where the most iconic crib is on display.
Graça Alves
Head of Madeira Museums and Culture Centers